A night of music descends upon Penang Island this 16th of September, as Uah Music Festival takes over Hin Bus Depot with a diverse line-up of bands ready to mesmerize and captivate. From post-rock to acoustic folk, 25 musical acts will entertain festival goers within Penang's historical bus depot, now repurposed as a community hub for creative arts.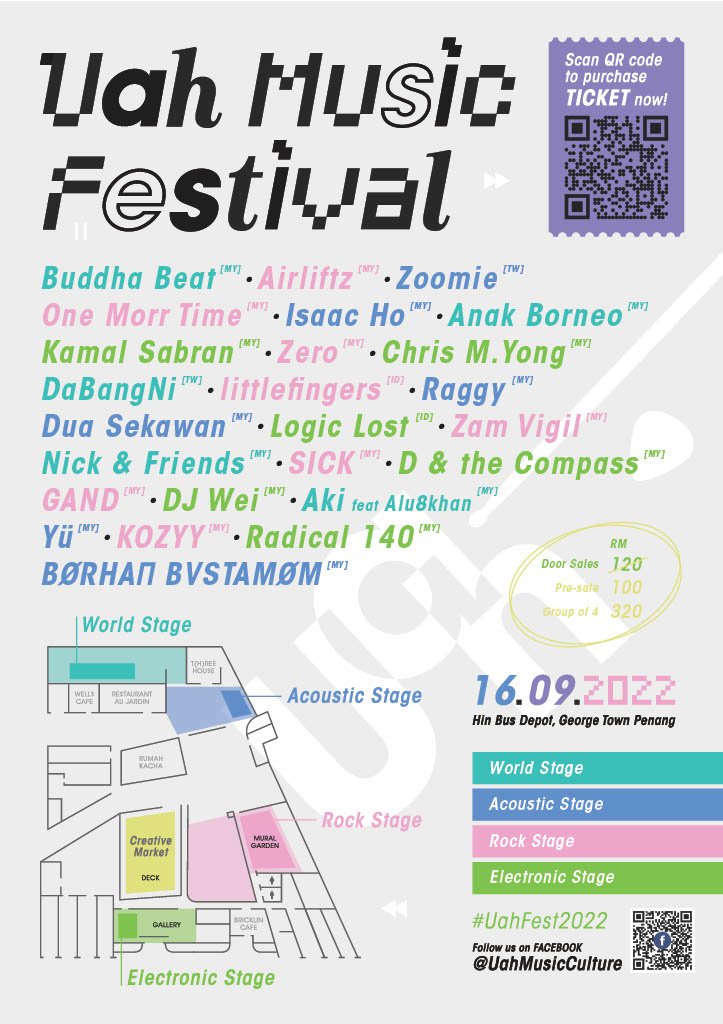 Uah Music Festival aims to enthrall music lovers with a variety of bands from different genres, all of which are brought together under a one-day festival brimming with virtuosic performances. There's a little bit of everything for everyone, and festival goers can expect to have their musical senses tantalized by the end of Uah Music Festival's 8-hour run-time. With festival headliners announced, this one homegrown festival should be experienced firsthand.

The festival runs from 4 pm till midnight on 16th September, and tickets go on sale for RM 120, with pre-festival promotion going for RM 100 and group purchase of RM320 for 4 tickets.

Remark: We offer a special price of RM35 to children 12 years old and below, only to purchase on the spot, please do not buy online.